A/W 23 photoshoot
As we will be entering into the buying period for our new Autumn/Winter 2023 collection at the start of 2023, our usual wholesale division Buyers Guide shoot had to get done. It's a busy, manic yet fun pre-xmas photoshoot.
We only had 2 days and a mountains of clothes to shoot so we were going at break-neck speed. These shoots are always enjoyable and gives us a chance to catch-up with David, Simon and the rest of our photography team before the festive break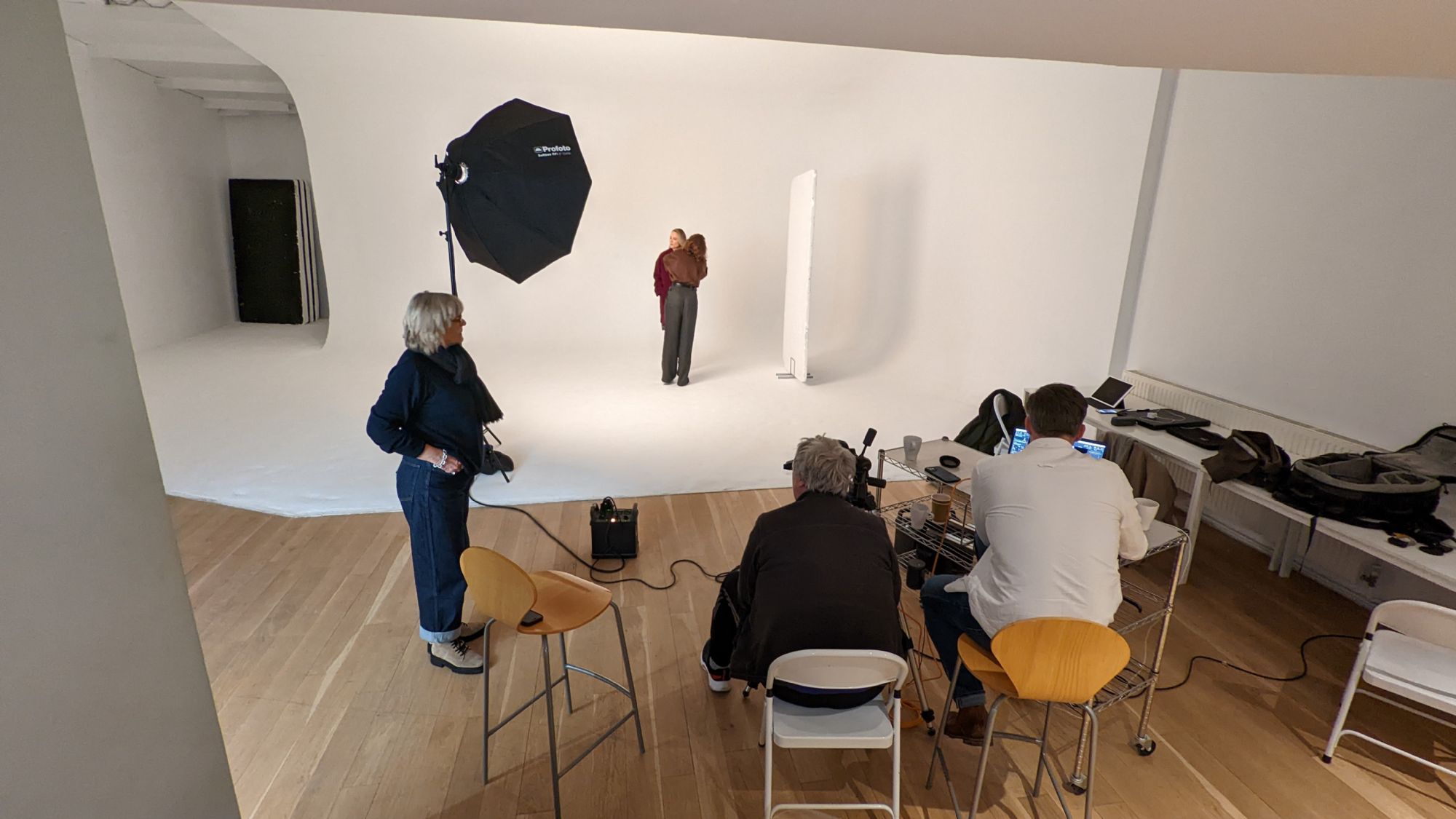 We manage this workload with a constant flow of coffee and tea (not to mention the masses of essential sweet treats) which kept us warm and energised with caffeine.
The highlight of each day is very much the amazing lunches we get at Jet studios which we all secretly look forward. Even Dev who doesn't attend past the morning of each shoot day, but somehow manages to secure the leftovers from each lunch on the next morning.
By the end of the 2 days, we all sat and ate mince pies and drank hot chocolates relaxing after the rush. We did it! With Christmas around the corner, it was a nice way to end the year.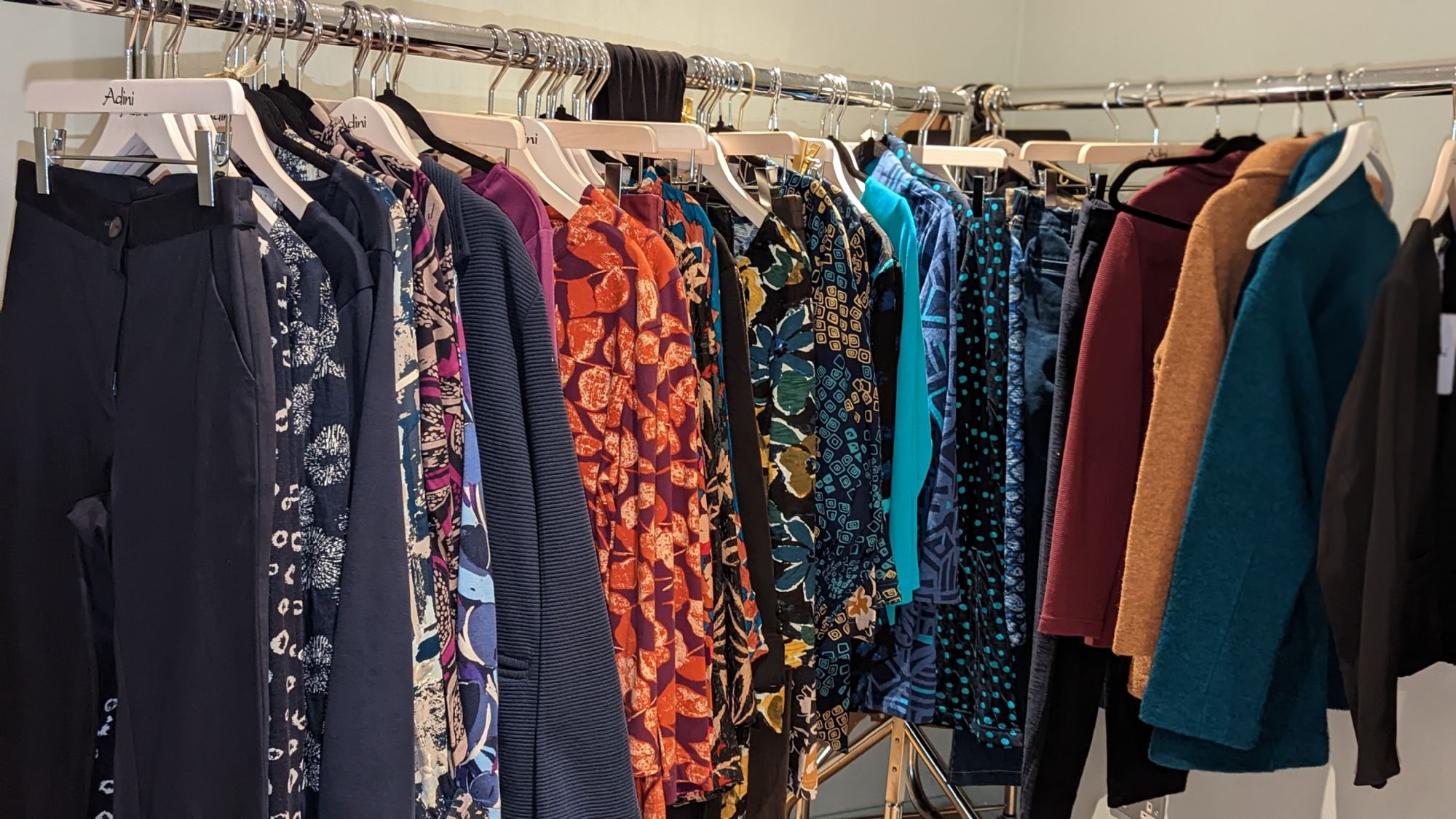 For this photoshoot we wanted to focus not only on the buyers guide shots but also showcasing the vibrant colours we had picked with casual and close up shots with more of a mood to them.
Every Garment for each print was paired with different bottoms to showcase how you can wear them… trousers and top, tunic and leggings , dressed cardigans etc.