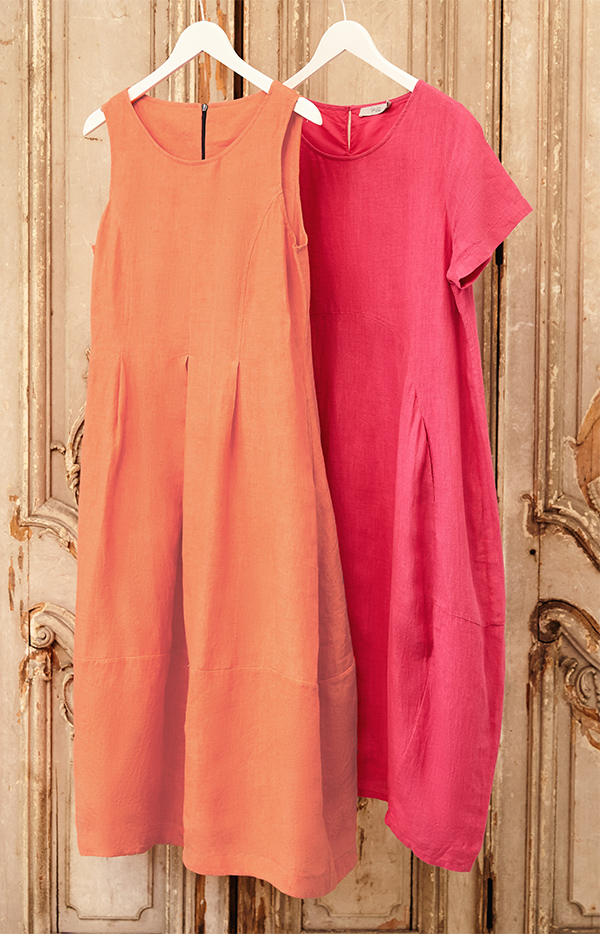 We often hear from customers, that while linen is cool and relaxed in the summer sunshine, it can be challenging to keep it crisp and sharp as it creases easily.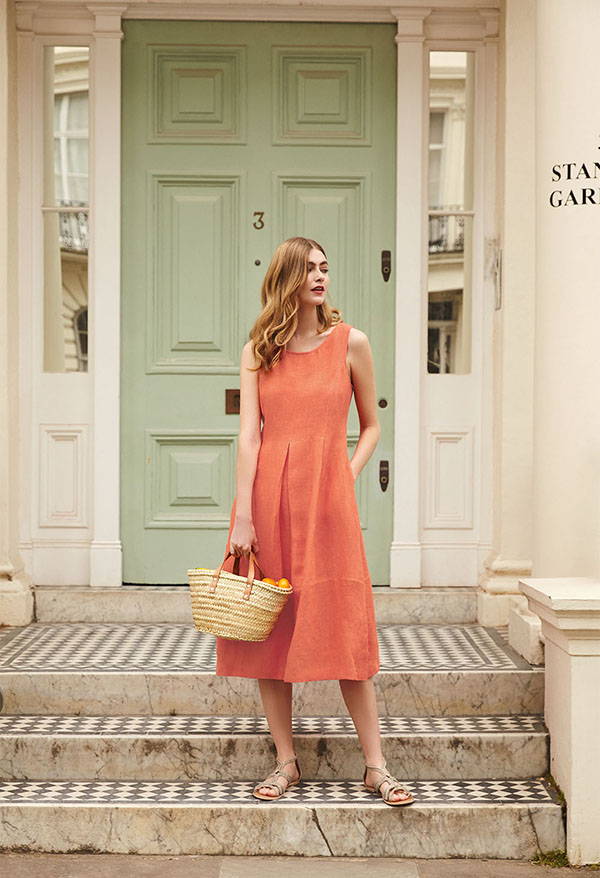 We've put together this handy guide for making sure your linen garments last you a long time, and how to minimise or celebrate creasing!

If you prefer to hand wash your linen, treat it gently. Don't be brutal with the fabric, wash and handle softly, don't wring or pull it.
Try to dry the garment flat, it will help to keep its shape, and avoids hanger marks
If it does need ironing, iron while the garment is slightly damp and iron on the reverse side to avoid "shiny spots"

With relaxed tops and dresses you often don't need to iron them, their comfortable shape lends itself to a more casual feel. For more formal garments such as our Cheyenne Cropped Trouser, you may prefer a more tailored look with crisply ironed creases.

A quick spritz with water and a gentle going over with an iron will revive any garment and get it looking as good as new and ready for an outing.

And finally, do always read the label for care instructions. At Skyla we take pride in choosing the very best fabrics for you and we know how to help you get the best from your garments.