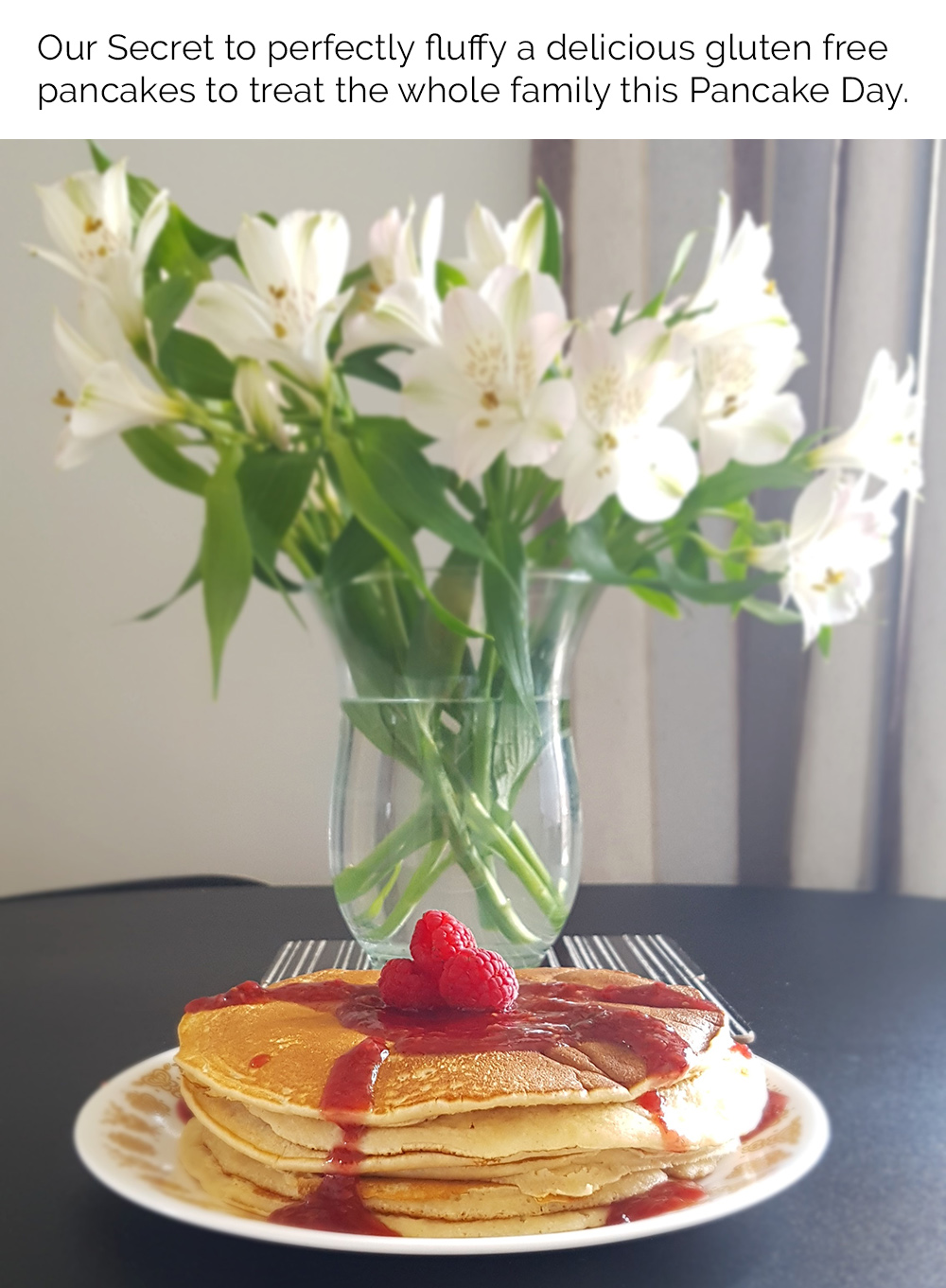 Arrowroot Flour Pancakes
Serves: 4
Prep Time: 5 Minute
Cook Time: 15 Minutes
Ingredients
64g
Arrowroot Flour
4 Tablespoons Almond Flour
1 Teaspoon Baking Powder
1 Teaspoon Cinnamon
2 Drops of Vanilla Extract
2 Large Free-Range Eggs
2 Tablespoons of Coconut Milk Coconut Oil for Greasing
Raspberry Sauce
Ingredient
170g fresh raspberries
2 tablespoons of water
2 tablespoons sugar, or raw honey
1 tablespoon freshly squeezed lemon juice
Method
In a large Mixing bowl stir together the arrowroot flour, almond flour, cinnamon and baking powder
In a second bowl whisk together the coconut milk, eggs and vanilla extract until well combined
Gently pour wet ingredients into the bowl containing dry ingredients and mix to combine until the batter has a silky consistency.
In a large pan over a medium heat, heat the coconut oil.
Once the pan is hot ladle the batter onto the pan and cook for 2 to 3 minutes on each side, or until the pancake begins to bubble. (If cooking too quickly reduce the heat as needed).
Repeat this final process until batter is finished. Serve With you favour toppings.
Raspberry Sauce Method
Place raspberries, sugar, lemon juice and 2 tablespoons of water in a small saucepan.
Bring it to a boil.
Reduce the heat and simmer over medium low heat for about 5 minutes, or until the sauce is thickened, stirring constantly.
Strain through mesh sieve to remove seeds.
Pour into sauce jug to serve.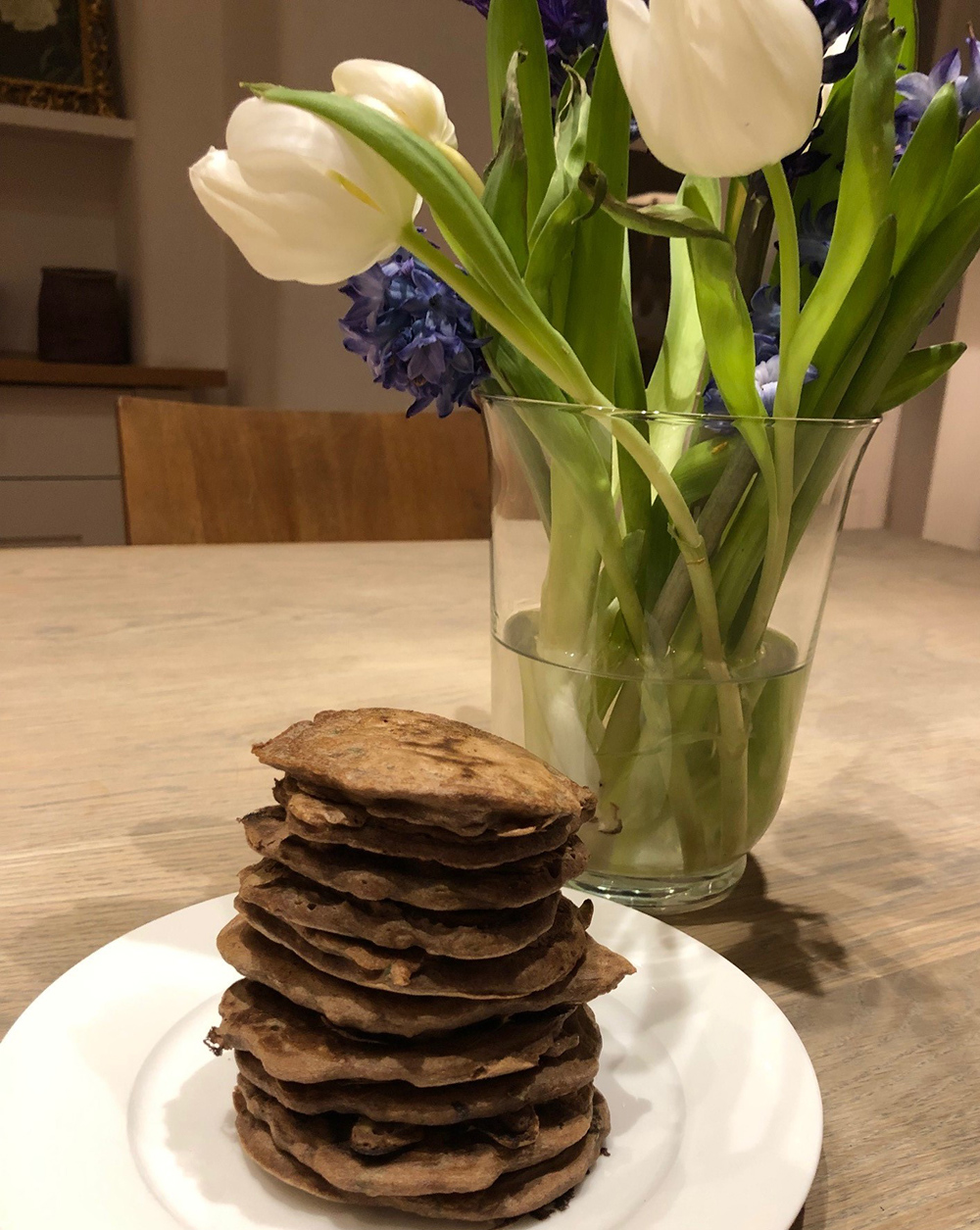 Savoury and fluffy Teff pancakes
Serves:
4
Prep time:
5 Minutes
Cook time:
15 Minutes
Ingredients
150g of grated courgette
100g
Brown Teff flour
3 egg whites
1 tsp of baking powder
Splash of almond milk or any milk of choice
Pinch of salt.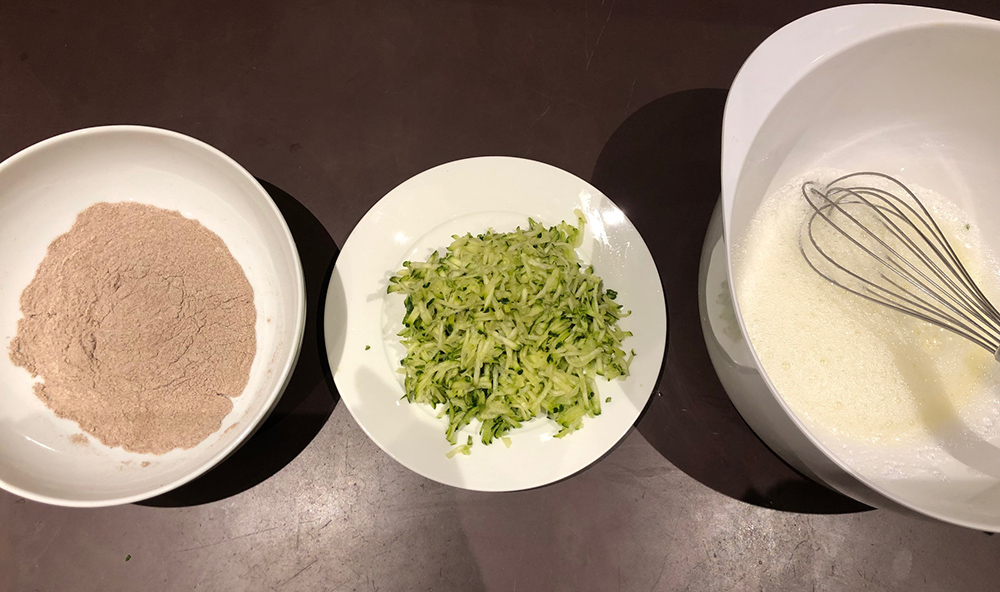 Method
Hand whisk egg whites in a medium bowl to form soft peaks.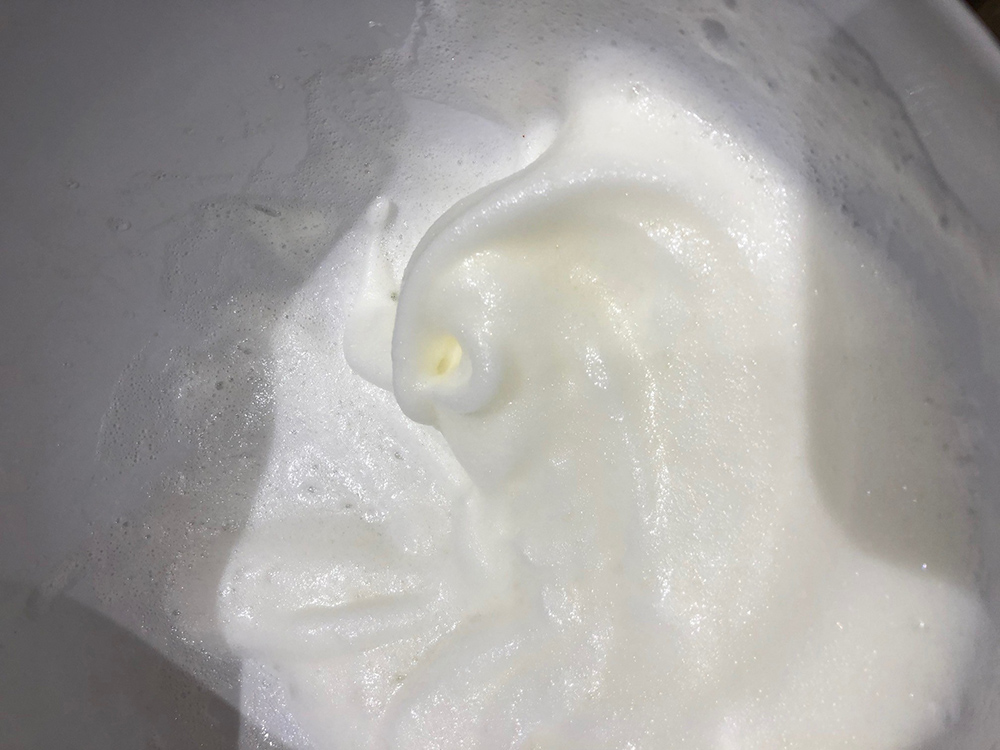 In a separate bowl mix together baking powder, Teff flour and salt.
Add egg whites to Teff flour mixture and stir to combine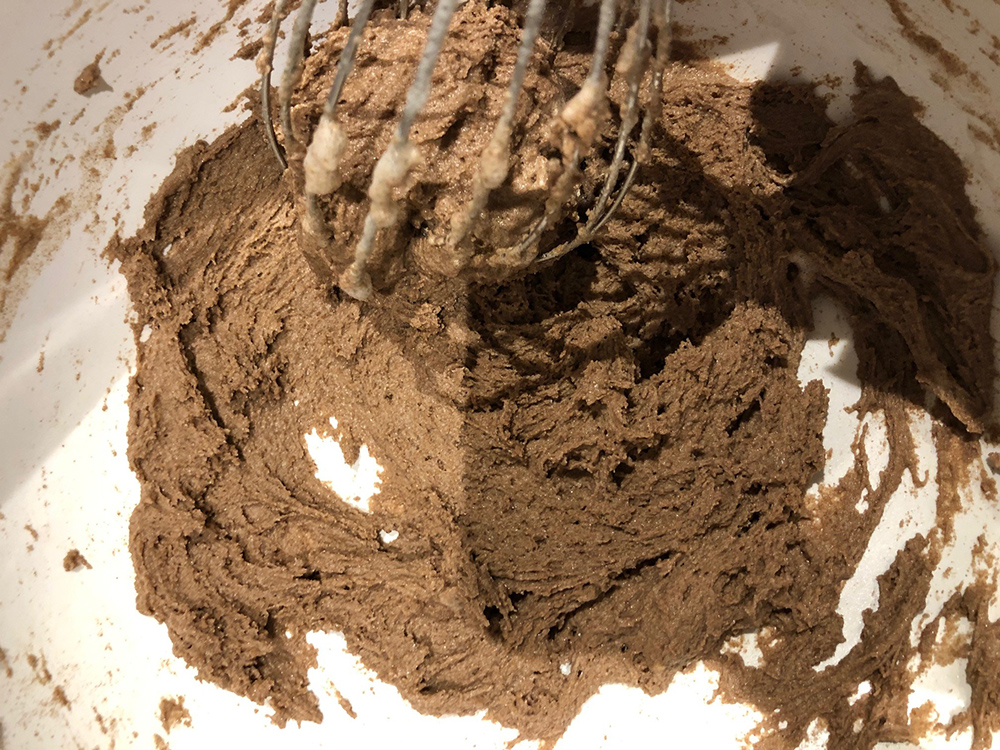 Add in grated courgette and enough milk till the batter is smooth and thick.
Heat a non-stick pan and pour or scoop a small amount of batter for each pancake, wait until bubbles form to flip.