Location: The Historic Syon Park
A popular location for film from Downtown Abbey to Maleficent…this was a special destination to showcase our new collection. The shoot took place at the end of September 2019 and we were very lucky to still be in the midst of a heatwave, with beautiful sunny weather to help set the scene.
Adini's Spring/Summer 2020 collection was inspired by the botanical world, so we chose to focus the shoot at the Great Conservatory where they house a myriad of exotic plants from all corners of the world. The earthly tones and interesting textures of the walls helped lift the prints and vibrant colours that are always such key elements of our collections.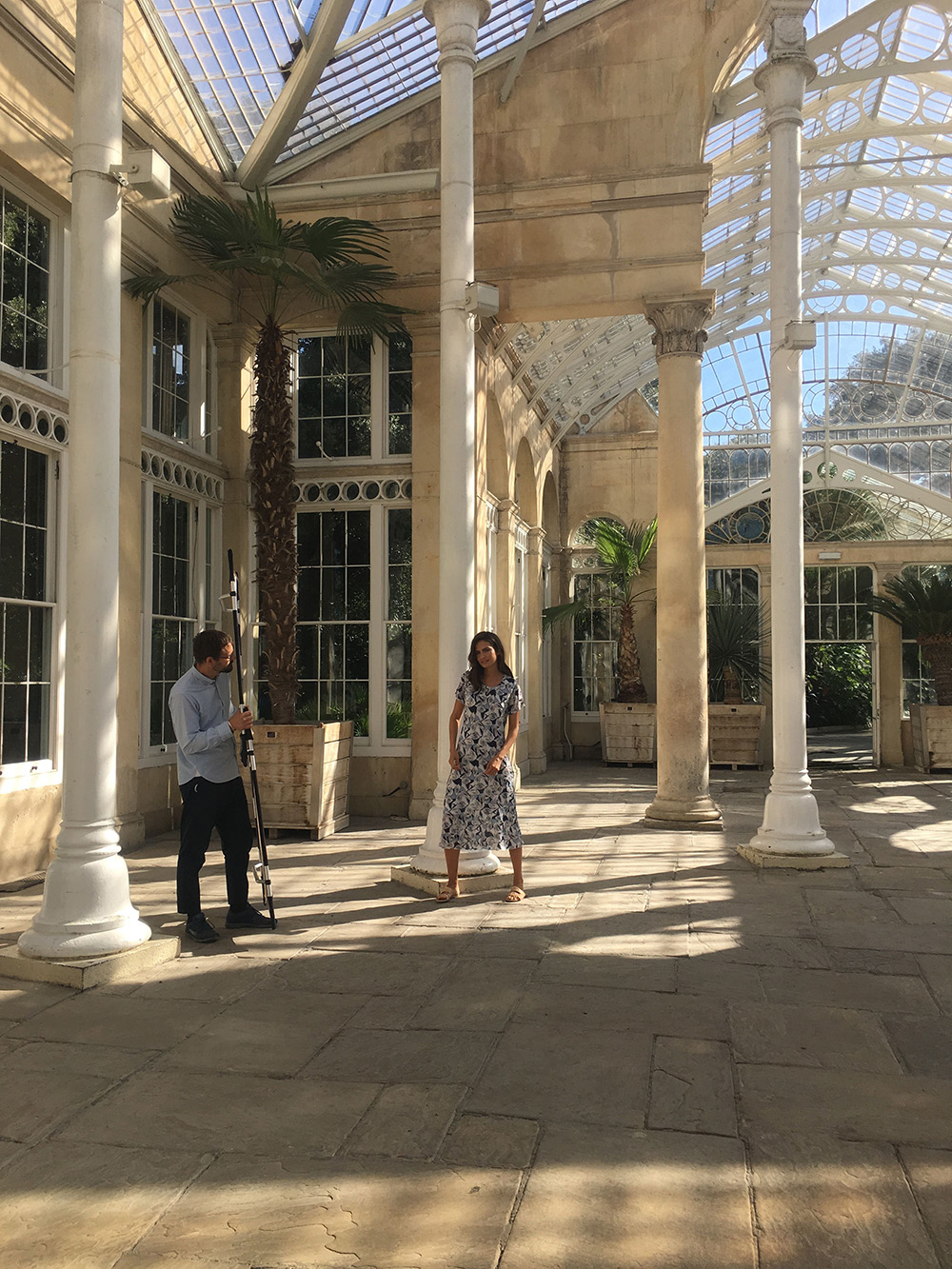 Our model Guilia brought an elegant grace to each shot and by utlising the shadows and varying degrees of light, our dynamic team created beautiful and artistic photos that lifted our collections and brought each garment to life.