We all have moments when we just don't know what to wear. It can be particularly frustrating when you can't seem to be able to find something that makes the most of your assets, (and yes we are all blessed with an asset or two). The trick is to know what you're working with and how to draw focus on your good bits, while distracting away from our less loved parts. Sounds a little too much like hard work? Don't panic, let us do the work for you.
The Pear-shaped lady:

Blessed with a little extra in the hip department? Make the most of your feminine silhouette with our stunning Feather dress with its gentle A-line shape. This luxurious marocain crepe dress gently glides over your curves, framing your figure perfectly without clinging to your body. The eye-catching ombre feather print design paints a sophisticated picture that makes it perfect for a dinner with friends or a soiree somewhere special.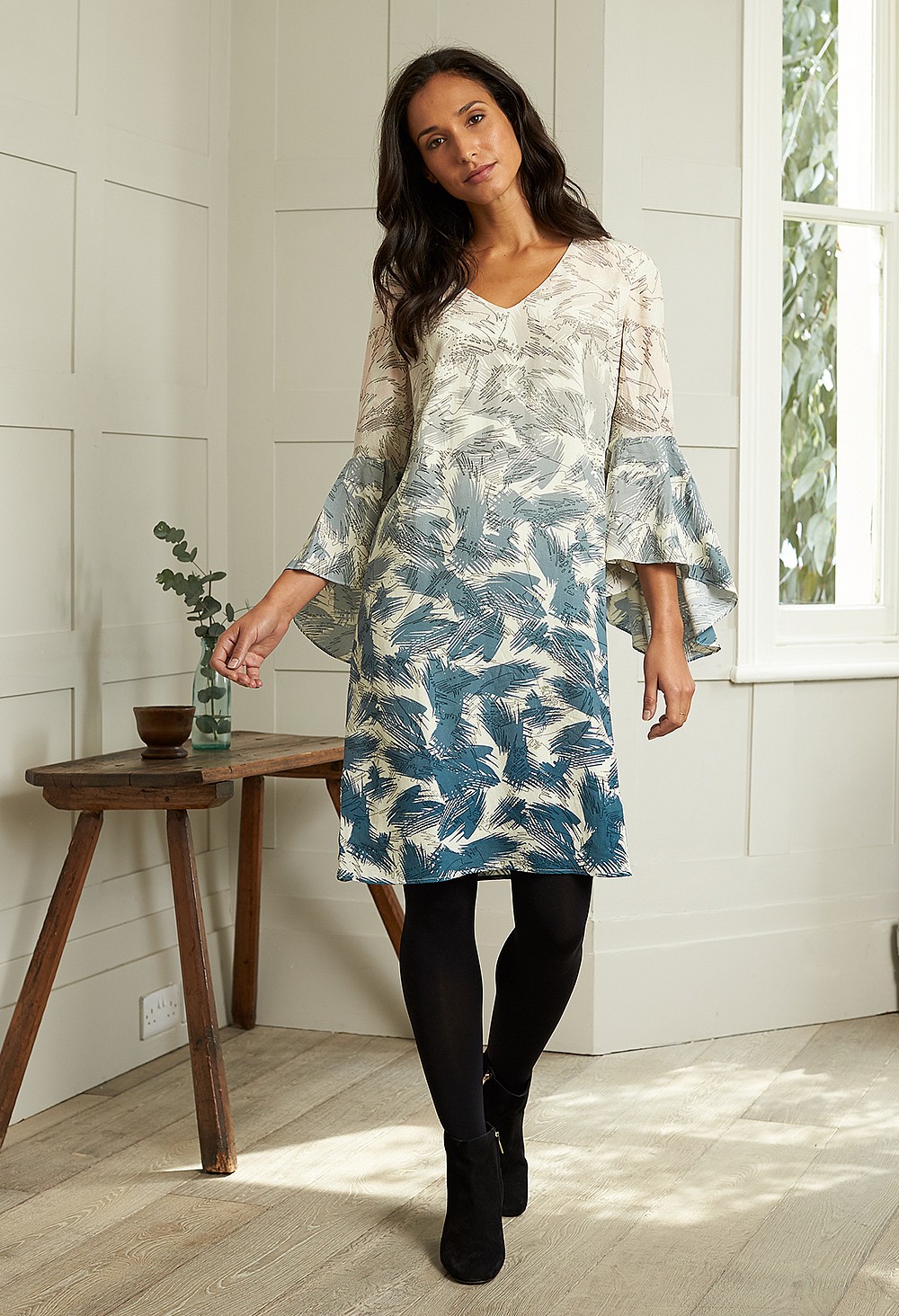 Feather Dress
The Top-heavy lady:

If you've got it flaunt it! If you don't want to flaunt it that's ok, but that doesn't mean you need to wear a tent to hide it. A common mistake made by ladies with a broader upper body or bigger bust is thinking they need to hide themselves under masses of fabric. Balance out your shape by drawing the eye down to your slim waist and wearing pleated trousers and skirts that balance out your slimmer hips to your upper body. Our elegant Kate Tunic is a great choice for your body shape, as it can be worn tied, loose or even with a belt. Giving you plenty of styling options for you natural frame.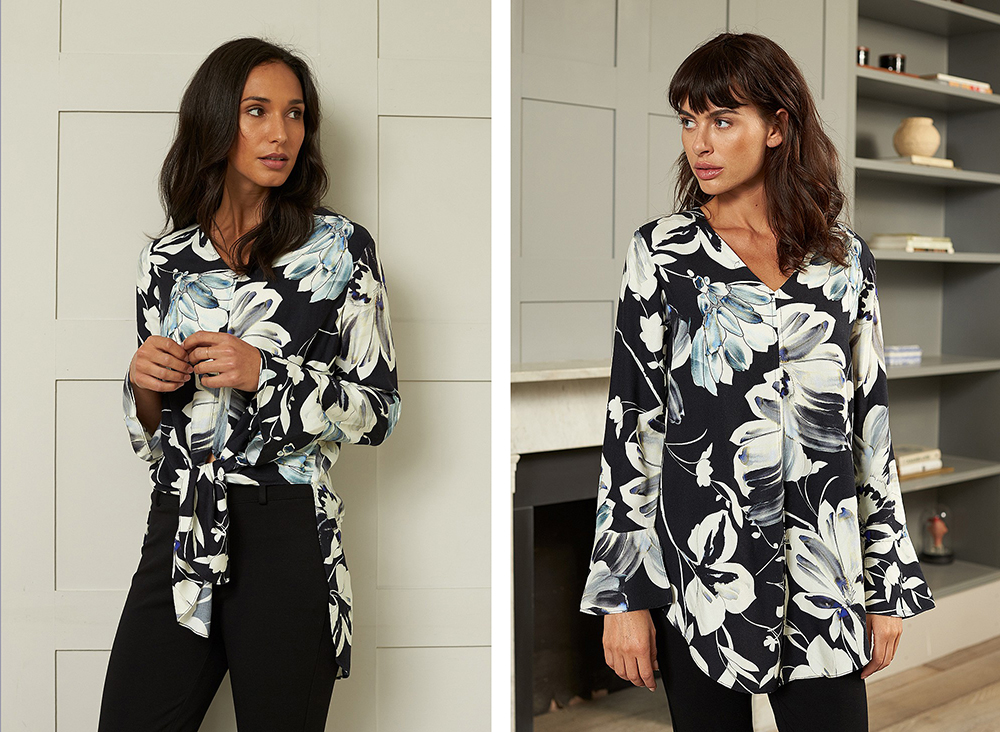 Kate Tunic
The Hour-glass Lady:

Ladies graced with an hour glass figure should embrace their highly sought-after shape. (yes, we know you still might have a few less loved areas you might want to cover up, but don't we all?). In that case our striking Emery dress, with its gently fitted shape skims seamlessly over your body. This statement print, and flattering dress shape combine to show off all your curves in all the right places.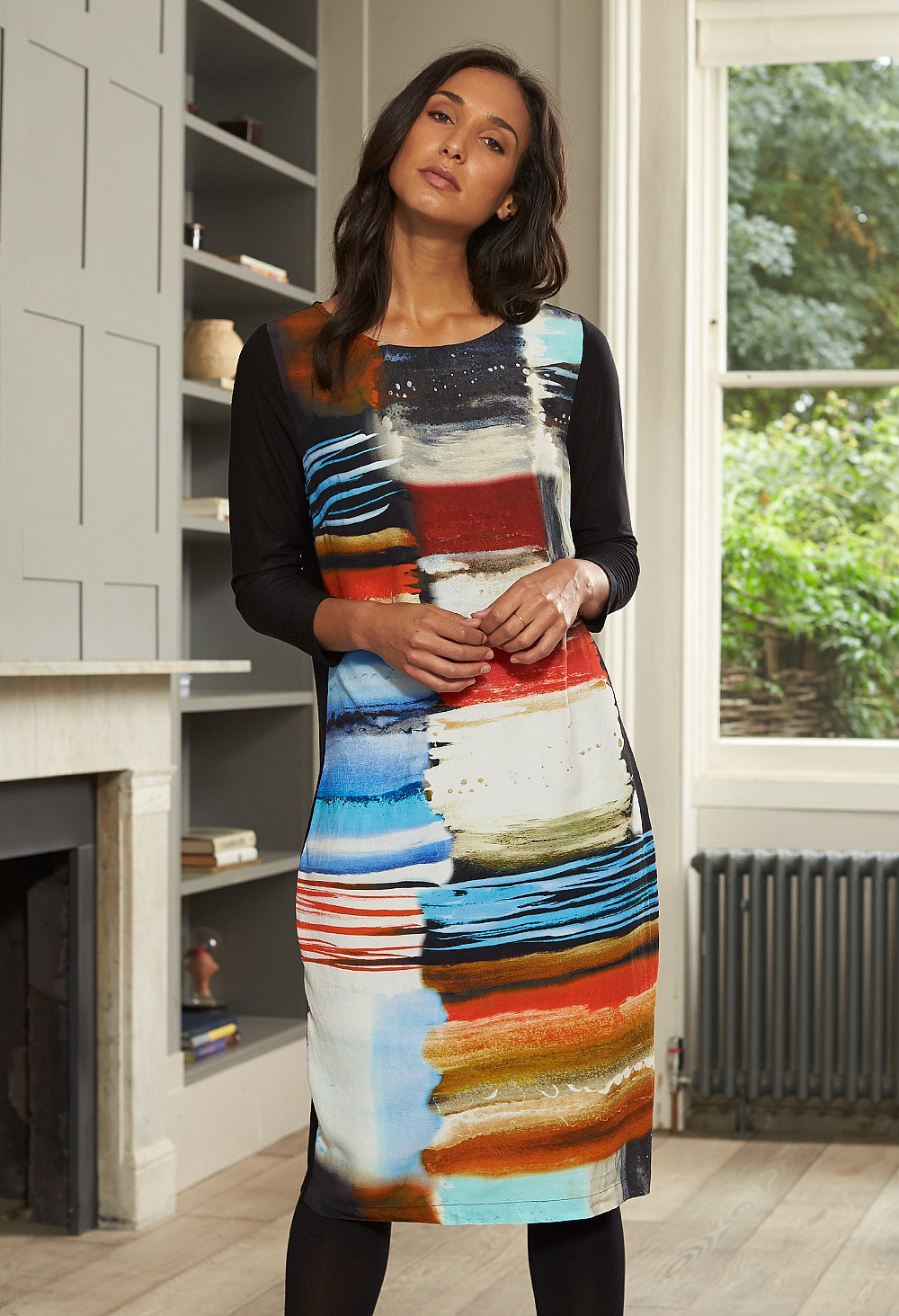 Emery Dress
The Slim-built Lady:

Make the most of your naturally slender figure. As most clothing drapes so gracefully over your body you are free to play with numerous shapes and styles. Create an hour-glass shape by simply wearing a belted dress like our Poppy dress with its vibrant floral print, or celebrate your sleek form with an over-sized shirt dress like our Fade dress.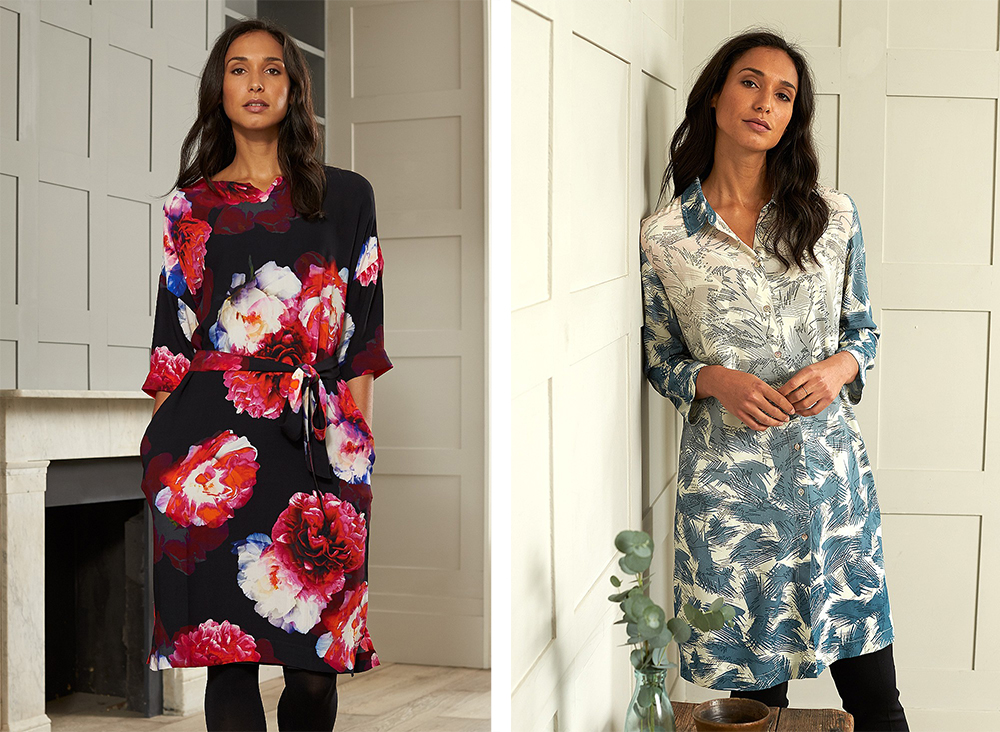 The Apple shaped lady:

If you feel as though you are carrying a little extra weight in your middle, it's helpful to draw the eye down your body. Using layers to create subtle lines with your clothing to elongate your body is a neat little trick we can all use. Breaking up exciting prints like our Eclipse print with solid colours can be one way of doing this.