Whether you are making the most of our brilliant summer heatwave or off to more exotic locations, looking fabulous never hurts! Create a carefree and casual look for travels, using our lush Linen Garden Dress. Why not pair it with those stunning sunglasses you've already got packed and an oversized sun hat for a truly chic take on laid back holiday glam. If you're in need of a day time look that frees you up to explore rather than just lounge around, our Embroidered Jodie Tunic and Cropped Ella Trousers is the way to go. The linen tunic will help keep you cool as you make your way around busy market places or explore stunning works of art. (Don't forget your statement sunglasses and a small sling bag to finish the look).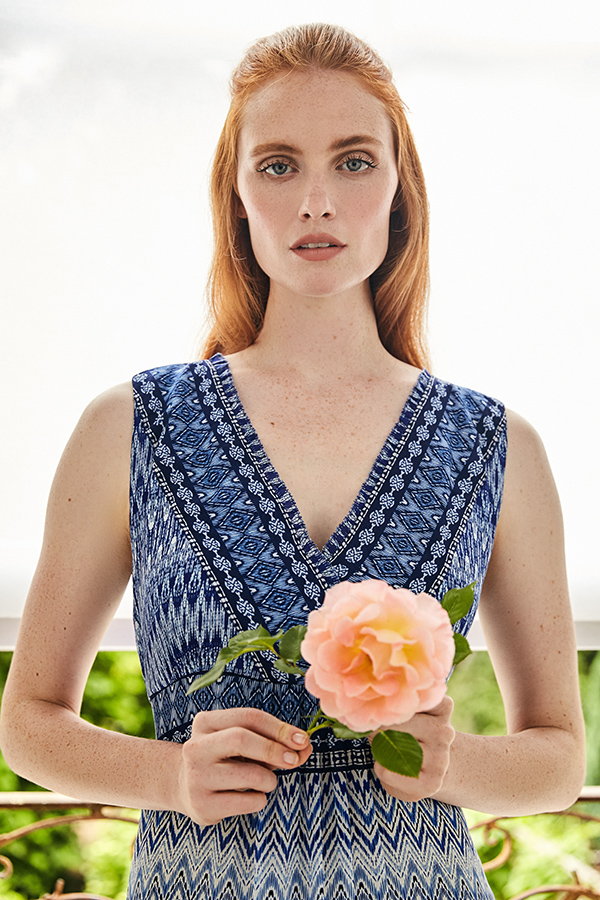 Packing tip: Linen does crease easily so we suggest keeping folds to a minimum. (Try to, roll rather than fold)! If you must fold, try placing tissue paper where the folds lay. Also try not to place too many other items on top of your linen clothes. Yes, we know it still has to go through the ordeal of being thrown around by baggage handlers, but at least you've tried your best to reduce the impact from other items.
No one (and we do mean no one) should be without our two favourite ladies Fran (above) and Kim (below) when on holiday! An elegant Maxi dress is simply a must, and our two stunning options will do the trick. Taking you easily from lunch at the marina to dinner under the stars. the vibrant prints and gentle cut of both dresses drape you in holiday elegance while still letting you move freely. All you need to do to complete the look is throw on a pair of sparkly sandals, (and a little bling if you really want to dazzle).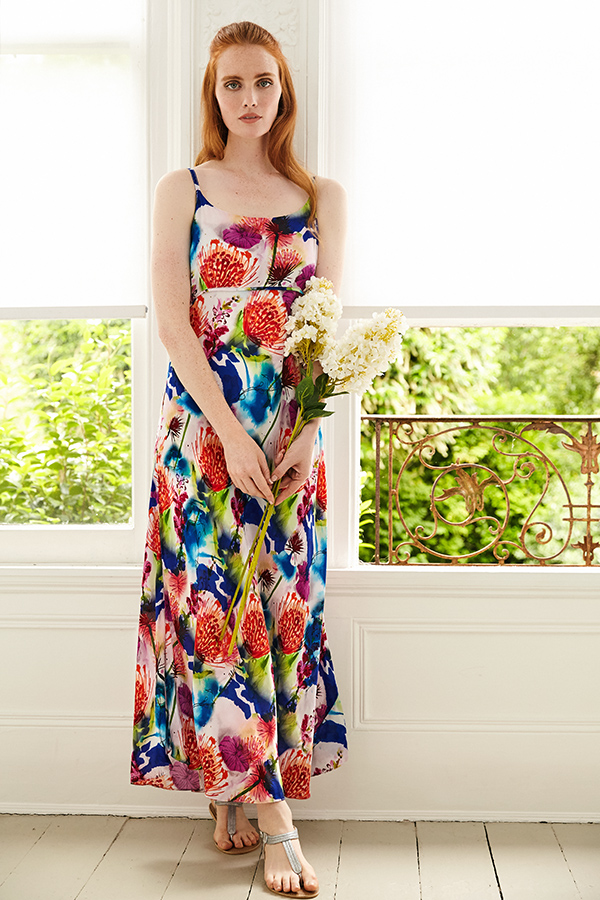 Packing tip: Invest in some garment bags which can be bought from as little as £2 for a pack. They are a simple and effective way to ensure those delicate pieces you are traveling with have a little extra protection from snags, etc.

Last but certainly not least is the perfect beach/poolside cover up. Our Ikat Border Print Erin Tunic Dress is a subtle but stunning choice for any glamourous sun worshipper to slip on over their swim wear. Feather light with an easy, breezy shape and eye-catching side split details. Sunglasses and Big hats at the ready for a relaxing day on the sun loungers!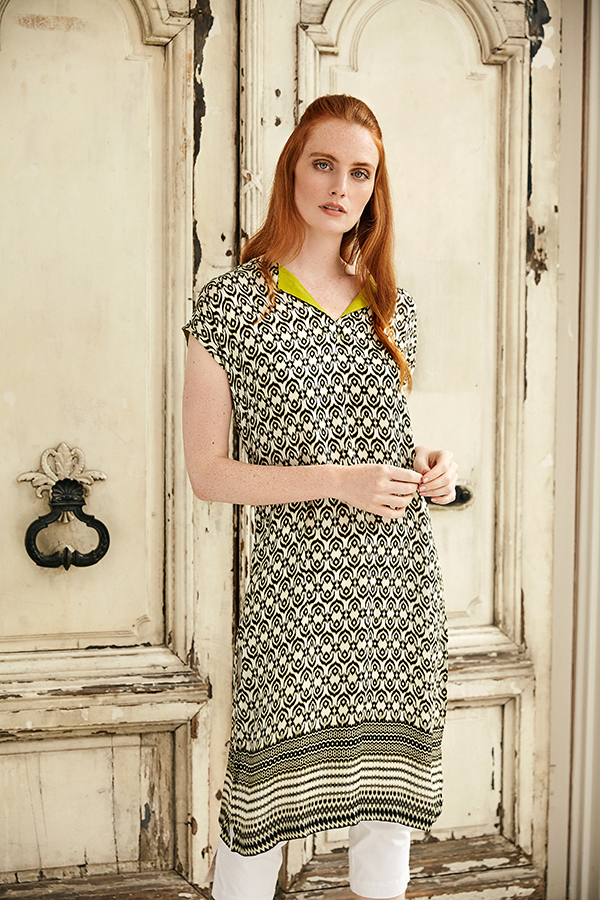 Packing tips: Nobody wants to spend time on holiday fussing about ironing. Our favourite holiday hack for this is as easy as jumping in the shower. Simply hang up your clothes in the bathroom and take a nice long hot shower. By the time you've finished all those unsightly wrinkles will have disappeared.