Tis the season, when you are planning festive dinner parties, games nights, cocktail parties and family get togethers. It's all going on at home and you surely want to look your best while entertaining the multitudes of family and friends popping by for mince pies and mulled wine. Looking your best for the season while still feeling comfortable in your home is a must for every woman. We simply can't have you looking through all the posts on Facebook or Instagram wishing you had worn something else. Not to panic though, we've got home entertaining chic all wrapped up for you, why not try one of our favourite styles for the season.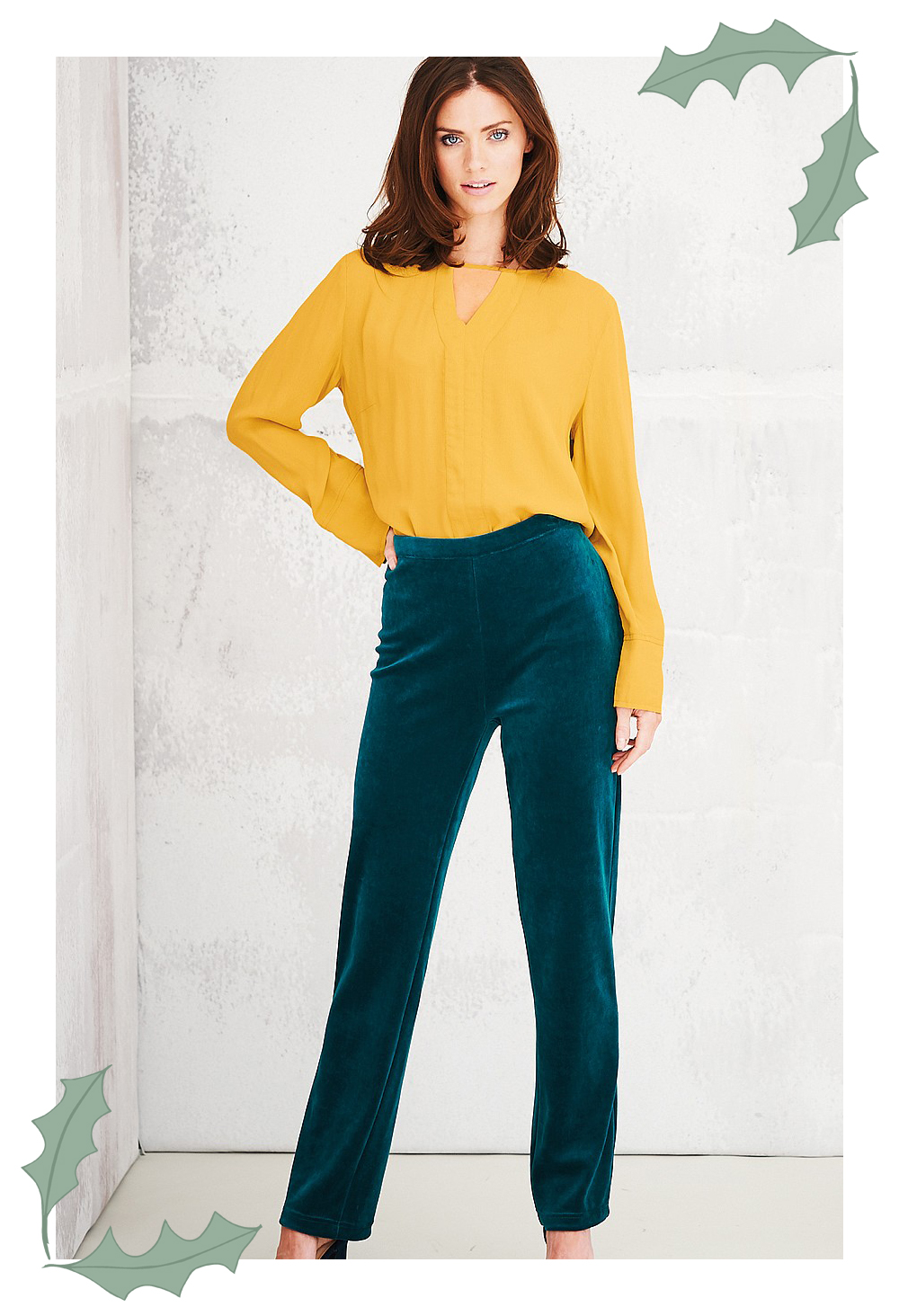 Bright, Cheery and Glamorous
Our
Laila Trousers
are the perfect choice if you are looking to add a hint of glamour to your look while entertaining this Christmas. Combine them with our Vibrant
Suzanne Blouse
to create an effortlessly elegant ensemble that keeps you feeling comfortable while you top up glasses and pass the presents. Don't forget to complete the look with a little subtle sparkle.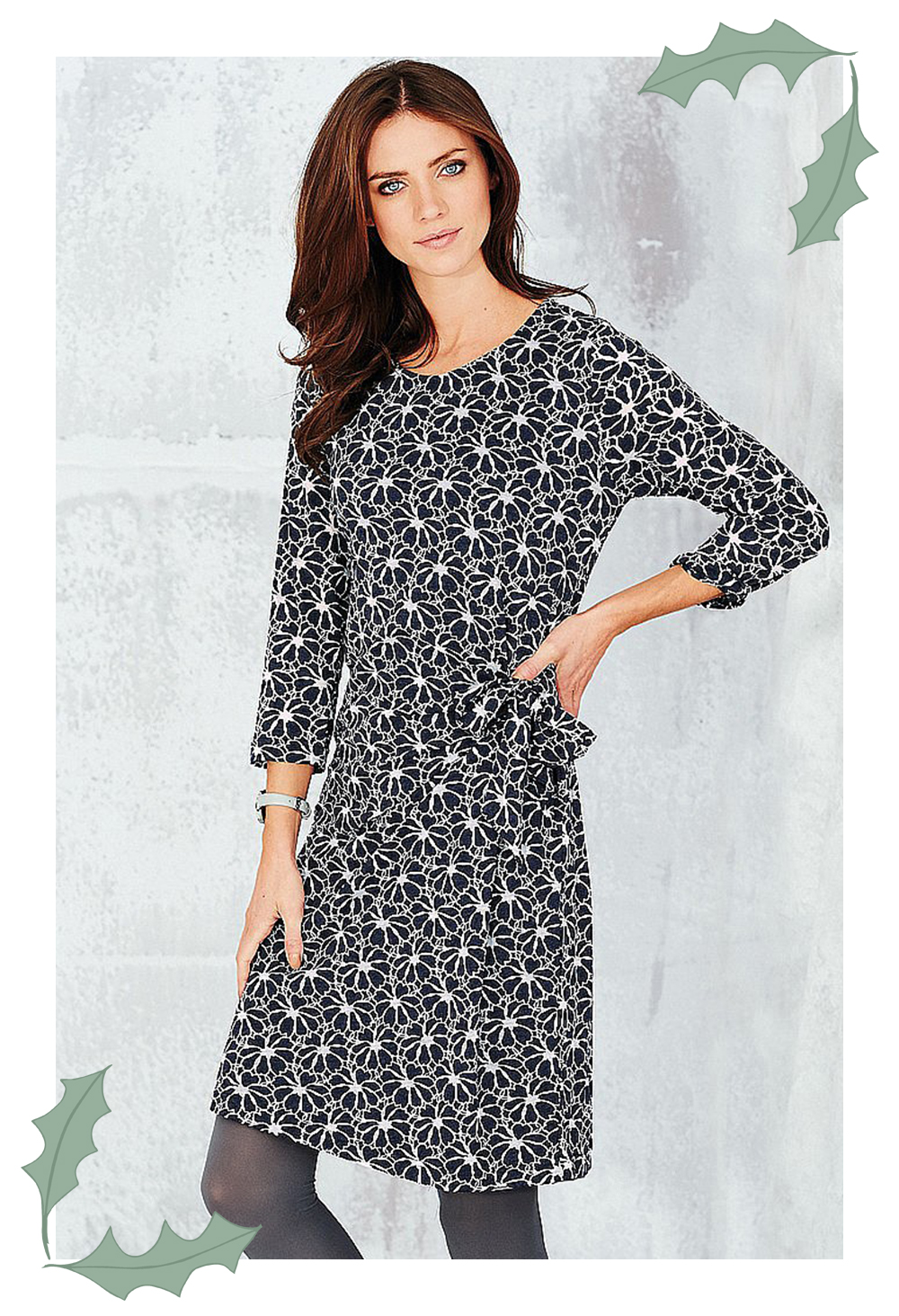 Trimmed in Lace
If you are looking for subtle chic this Christmas our
Chantilly Lace Barbara Dress
certainly ticks all of the boxes and wraps it with a bow. The easy to wear jersey dress with lace burnout details drapes neatly over the body giving you a chic contemporary look for the season. Pair this dress with grey tights and silver sling backs to finish it all off. Of course, tis the season for you to wear all the sparkle you want. However, we suggest less is more for this look.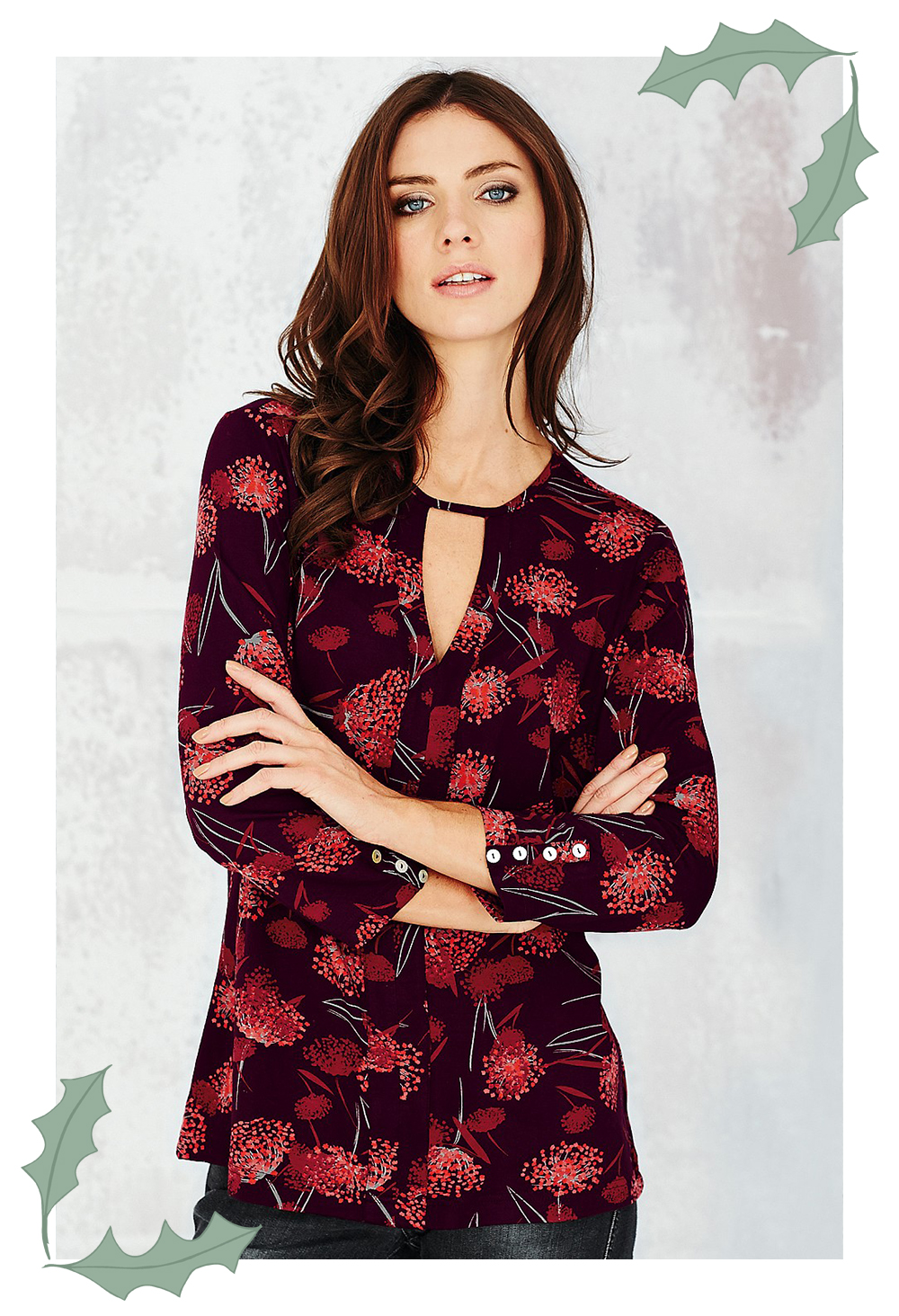 Wrapped and Ready
The tree is up, the lights are hung and dinner is in the oven, let the games begin. Slip into the lovely
Lucy Blouse
this season and let your hair down. All you need to look and feel good in this stylish top is to pop on a pair of jeans and you are ready for games night with the family. This simply stylish blouse is sure to keep you picture ready while the phones are out capturing all the fun and laughter.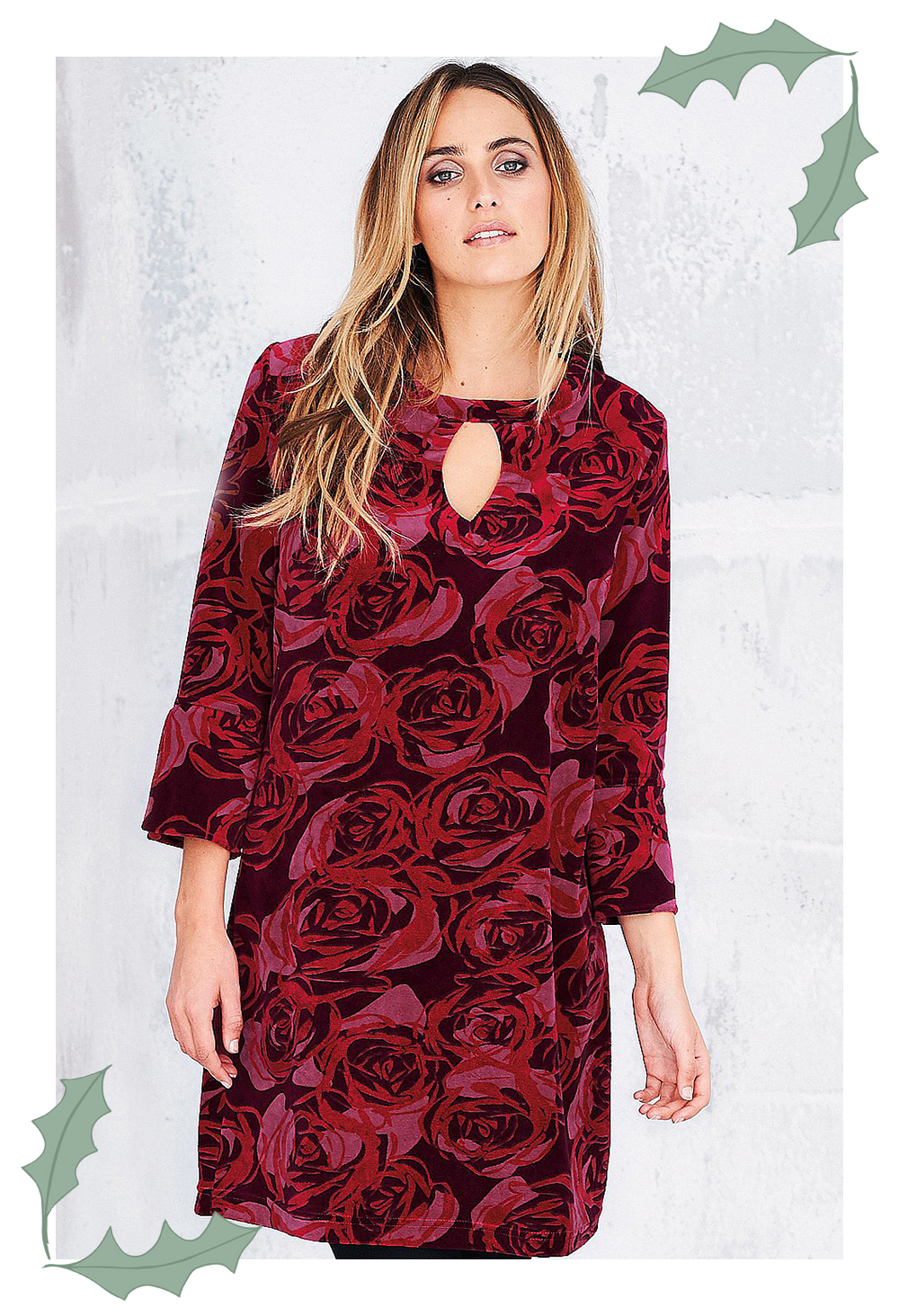 Shine If you Want to
It's your party after all, so why not steal the spotlight on the living room dance floor in our divine
Shaftesbury Dress
. This luxurious velour dress cuts a sleek figure whether on the dance floor or simply enjoying a quiet dinner with friends. All you need is a pair of tights and some velvet pumps to see you on the best dressed list this Christmas.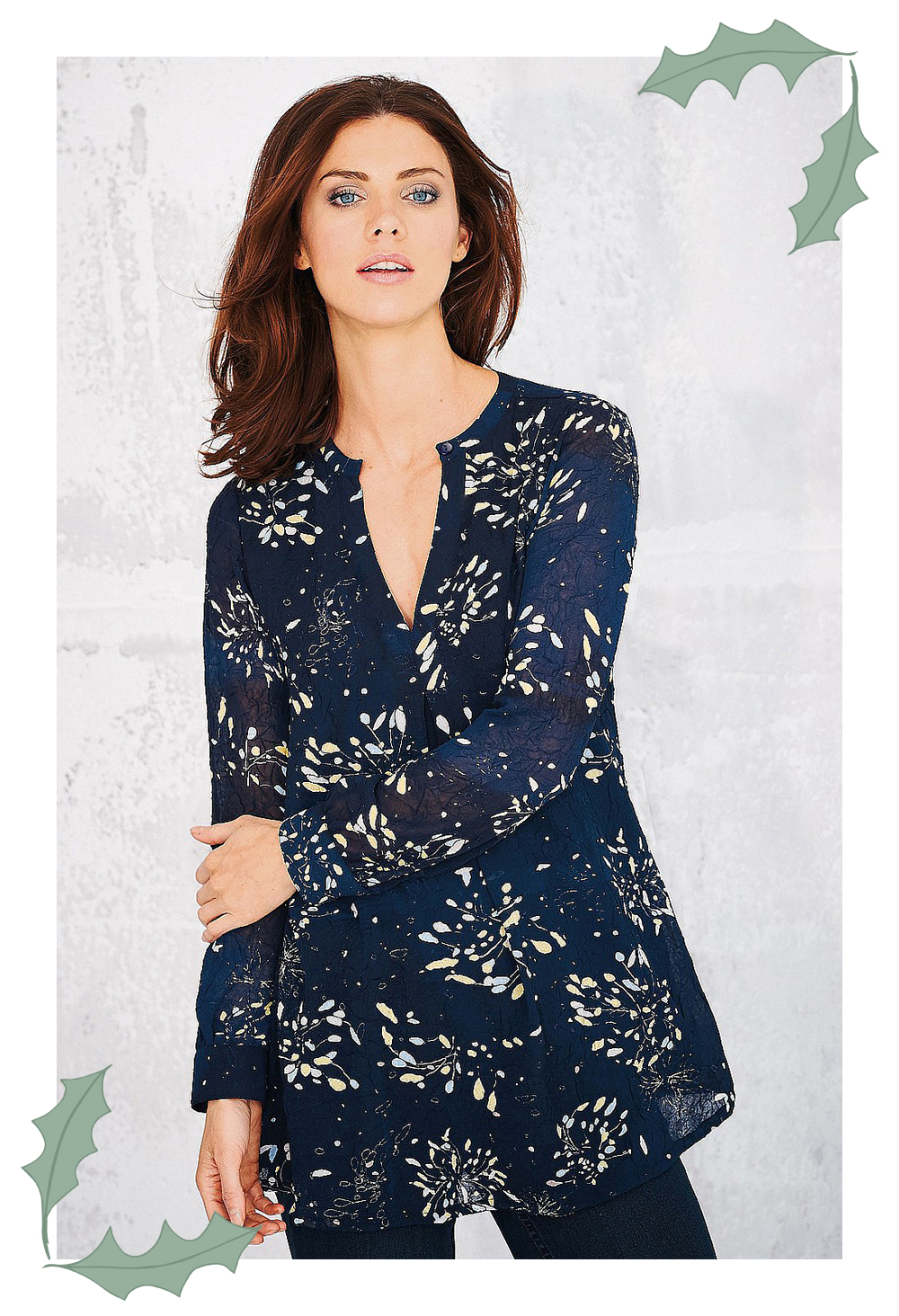 Star Light Star Bright
Add a little mystique to your winter wardrobe with the charming
Dusk Tunic.
This Tunic can easily be dressed up with our
Sistine Trouser
creating a flawless outfit for the season. If you want to really step things up why not pair it with a sleek black pencil skirt and metalic belt. Ensuring you add the perfect pumps to finish it off. For a more casual event at home simply swap the skirt for your Skinny jeans. Whatever the occasion may be the Dusk Tunic will see you through.